Cow Style Milky Bodywash - Refresh Citrus
January 12, 2016
What kind of things or activity that you can use as your moodbooster? as for me, many! one of it is fragrance. Mostly from perfume or something that smells good like aromatherapy candle. It could be from bodywash too!
Yep! Bodywash. Especially when I go home or wake-up with bad mood don't you think its good just a nice fragrance could calm myself? just like how boys play game to calm themself or as moodbooster!

Milky Body Wash is one of Japan's Personal care brand from Cow Brand that been here in Indonesia from 2013. This is the first time I review their Cow Style Milky Body Wash which consist of 4 variant
Milky Body Soap Mild Fragrance (

blue bottle

) - mild aroma
Milky Body Soap Relax Floral (

pink bottle

) - floral fragrance
Milky Body Soap Refresh Citrus (

yellow bottle

) - citrus/orange fragrance
Milky Body Soap Happy Fruity (

green bottle

) - fresh fruity scent
Major focus of this body wash is their creamy foam that's good for skin's moisture and smoothness. It also contain ingredient such as Milky Ceramid, Powder and Protein. Since my skin so dry its a nice chance to try their claims!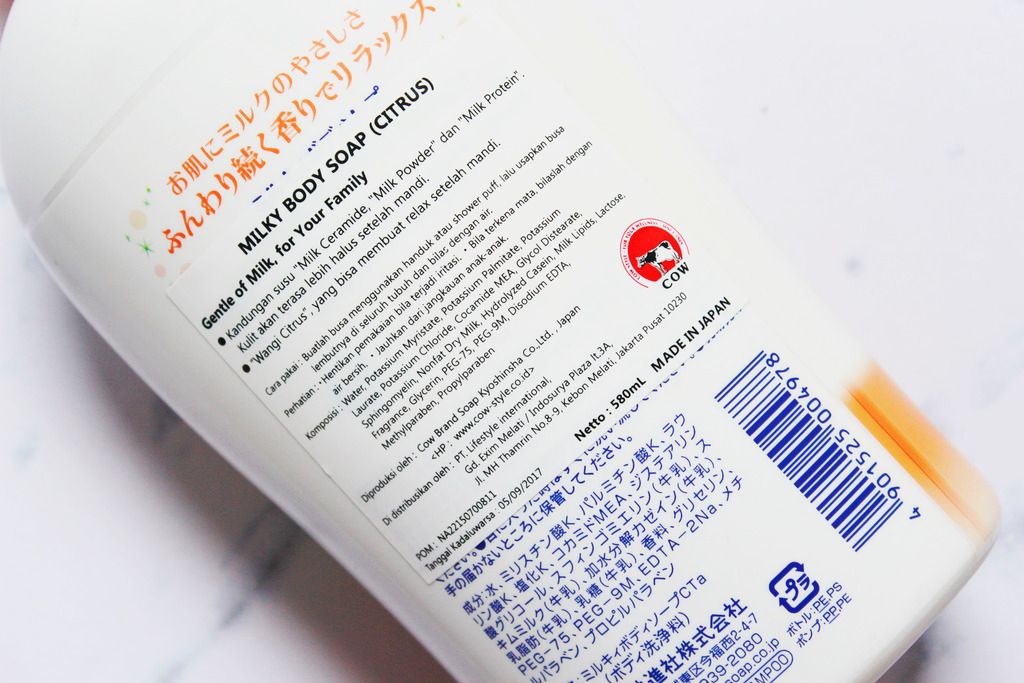 Big pump bottle and suitable for family. I can use it maybe around 3-4 months as 2pump enough for the whole body. The bottle itself quite thick so no worry if you drop it accidentally. Each bottle have different colour depends on the variant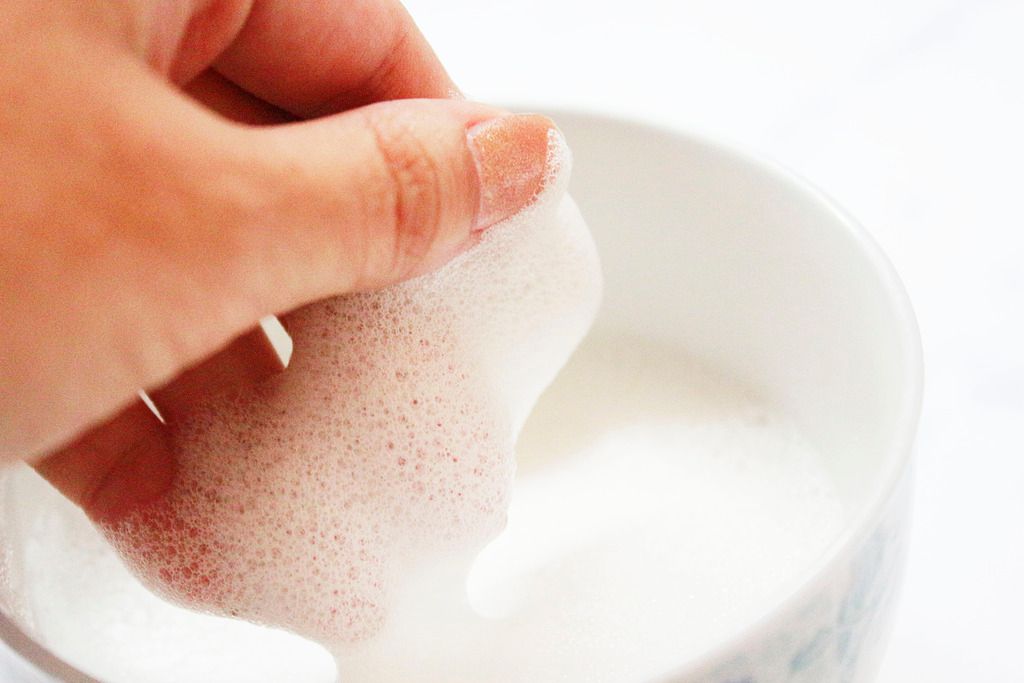 Really, 2 pump is enough for me especially if I want to make foam out of it. I don't need foam net to make it just bare hand is enough! and the foam itself is so thick and creamy almost like milk pudding, LoL. The scent that I choose, Refresh Citrus really got this tangy and fresh feeling. Not too strong or musky and not too sweet. Its like, enough to put a drop of lemon to boost my mood!

Once again Japan's product impress me! At first I though since it contains citrus it might dry my skin but apparently no.
After about a month, I find that this body wash hydrate my skin well enough and my skin becomes slightly smoother (obviously because it hydrated enough la). If only they have smaller size it'll be good rather than I need to move it to small container when I travel elsewhere :)

Overall, I recommend it for people who have dry skin or them who look for a bodywash with nice fragrance as moodbooster!