YSL Rouge Pur Couture #1 - Blood Red
December 30, 2015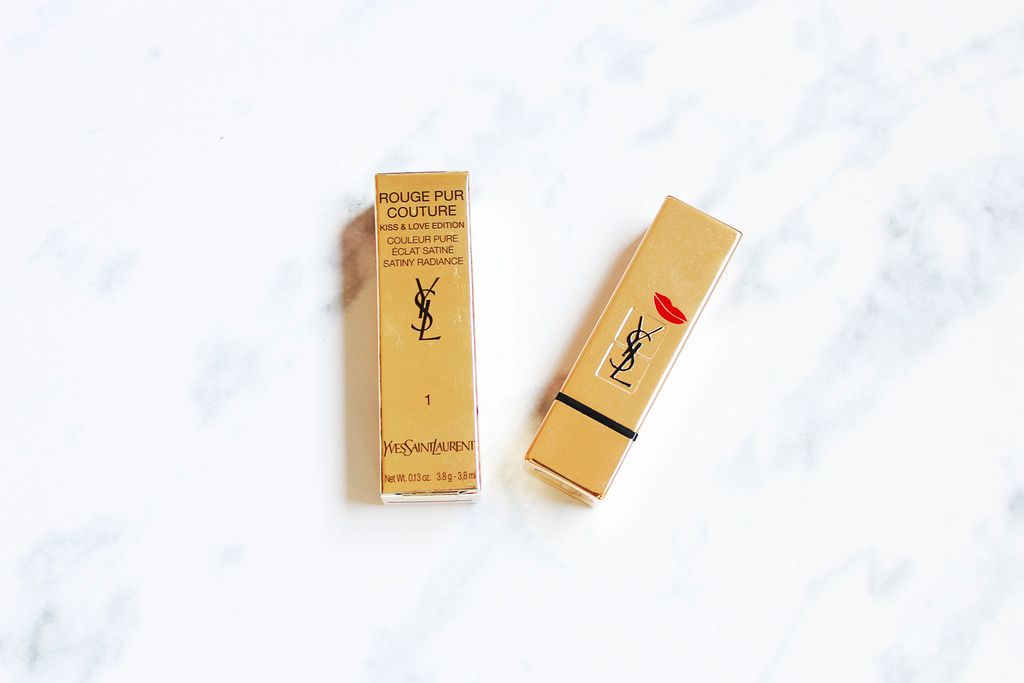 " Give a women the right lipstick and she can conquer the world "
or so that I've heard before when I was still not really into lipstick until I found out that red is the only colour the suit me and represent me the most. Starting from my hair colour, nail and now my lip!
As a fashion designer undoubtely I know of YSL (Yves Saint Laurent). Am fan and awe by his work (and his handsome face). Of course eventhough it started from his design from then on I eyed the beauty line.
Famous for it Touch Eclat which I still haven't got the chance to laid my hand on it, the infamous Black Opium perfume that on my wish list and Rouge Pur Couture Vernis A Levre now finally I tried the lipstick!

A TIMELESS ACT OF EMPOWERMENT
Lipstick is the ultimate gesture of beauty. For YSL Beauty, this gesture began in 1978, with the birth of a defining era in lip color, championed by Yves Saint Laurent who wanted to dress women's lips in couture colors. It was then that the ROUGE PUR COUTURE legacy began; a wardrobe of iconic lipsticks able to deliver the promise of pure color, draped elegantly onto the lips. The lipstick of heroines. A product so luxurious, so subversive, that it became the ultimate weapon for uncompromising seduction. Almost 40 years later, ROUGE PUR COUTURE remains the manifesto of an audacious, free-spirited femininity that breaks the rules to reinvent them.
In just one stroke, luxurious, rich color dresses the lips with intense hydration and antioxidant care. In a signature couture jewel-like packaging, Rouge Pur Couture delivers the promise of edgy style and ultimate feminine strength.

Packed on its signature gold rectangular, with YSL logo on it. Since mine was limitted edition with Cara Delevigne as their model the product also engraved in few lip to make it more "limitted" and because of that sometimes I don't want to use it while contemplating of its good result! Undoubtedly its as a nice collection too!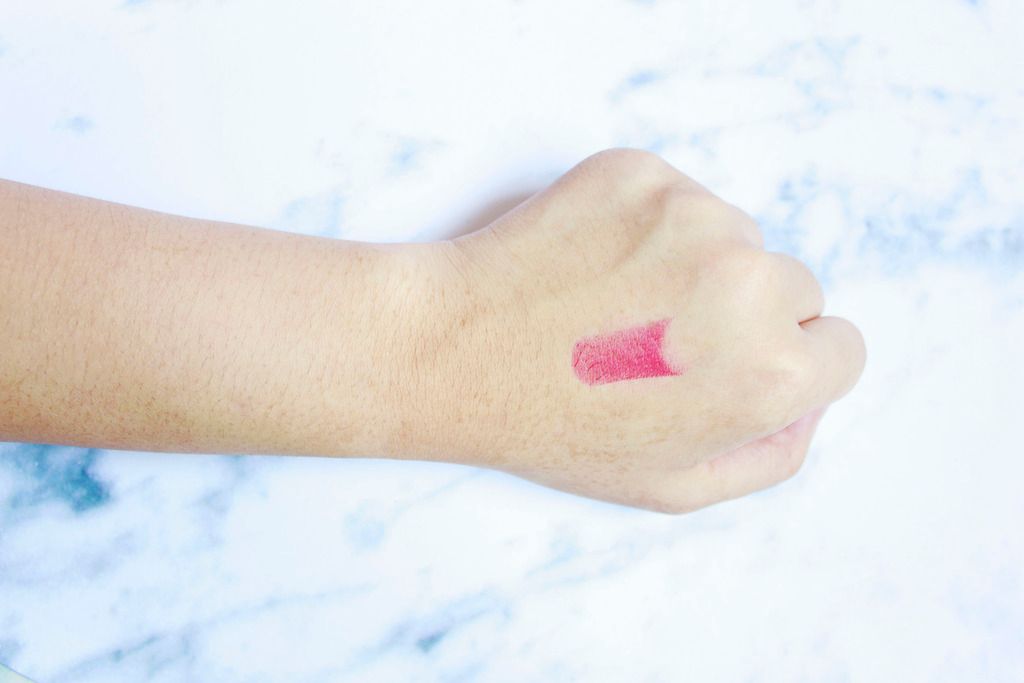 As you can see swatches on back of my hand was red and it turns to cherry red when I rub it. Tell you what, only a gentle swipe the colour comes out just like colour of the product. Highly pigmented! that's why depend on the occasion I gently dab and swipe it to have that cherry red colour.
Staying power was too good to be true. I eat and drink and eat and drink and sometimes bite my lip but the colour still visible that I rarely re-apply it.

Although it claims to hydrate the lip, in my case no. It does give me a satin matte result but I'm a bit uncomfortable with dry lip and since this the only lipstick that I use (since I like it much) it made me took good care of my lip. Like, applying lip balm and exfoliate it. It still have YSL's signature floral and sweet scent

+ Highly pigmented
+ Expensive but worth the investment
+ Wide selection of colours
+ Good staying power
- Didn't really hydrate my lip
- propbably unsuitable as daily lippie (depend on the person tho)

As for me, I'm gonna by another colour as I swatch few of it before at the counter and fell in love instantly! Its expensive but again, worth the investment due to its perfomance and beside their red colour suit me best :)
So reader, what's your fave colour and lipstick?