Tony Moly Backstage Gel Eyeliner #01 & #03
December 03, 2015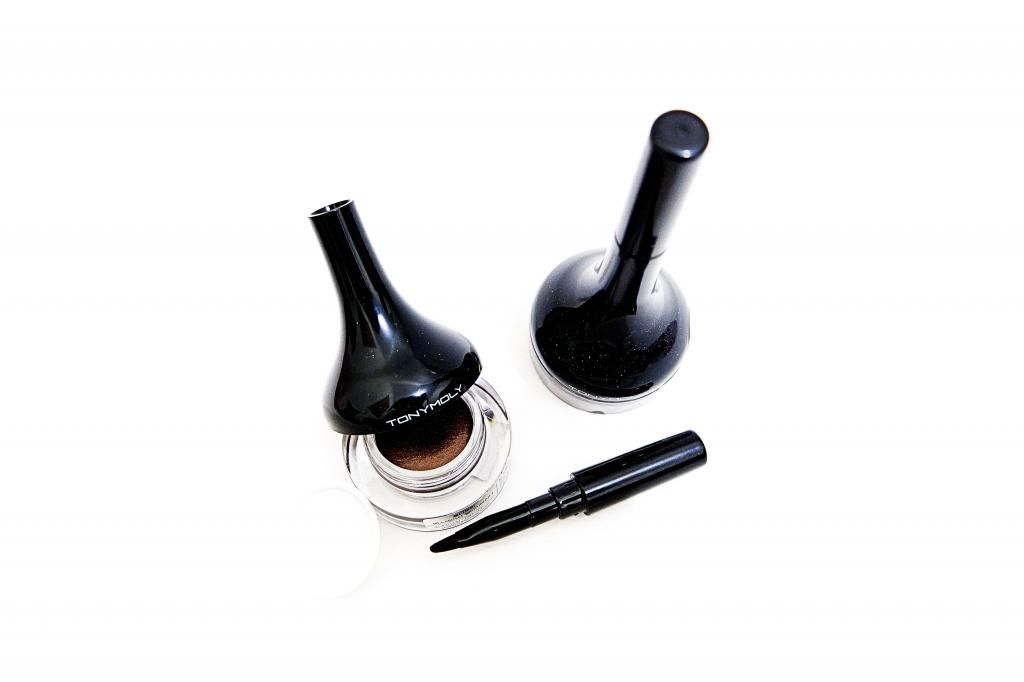 I rarely use eyeliner due to my small eyes. Thick fat made my eyes look kinda droopy and I usually need to apply it thicker than normal people does. Actually its not that hard but I'm not the type to apply thick eyeliner and too lazy for it. Beside, my eyes area bit oily. Sometimes the eyeliner and mascara smudge!
But, it happens to liquid eyeliner. I never try Gel Eyeliner before since I got no interest on it. I bought this Tony Moly Backstage Gel Eyeliner when I did some shopping day to buy this and that ( Water Jelly Tint and Lovely Eyebrow was one of it ) and as I'm so easy being tempted I bought this without any specific reason. Just wanna try it LoL. Maybe I should blame my hectic moment at that time that when I just graduate I kinda bought things that I don't necessarily need.
So, I bought this #01 and #03 simply because black is a must for me and would like to try kinda different colour once in a while, like brown. It comes with small brush which kinda useful in my opinion although it made these rounded plastic yet light packaging not really travel friendly. It take much space on my make-up pouch eventhough the cap is strong enough not to dry out the gel liner.
As you can see below, since its a gel liner the colour turns out quite pigmented and with flat brush too, its quite easy for amateur like me to use it but since it dries too fast I need to have a makeup remover ready beside me. Cream and matte result.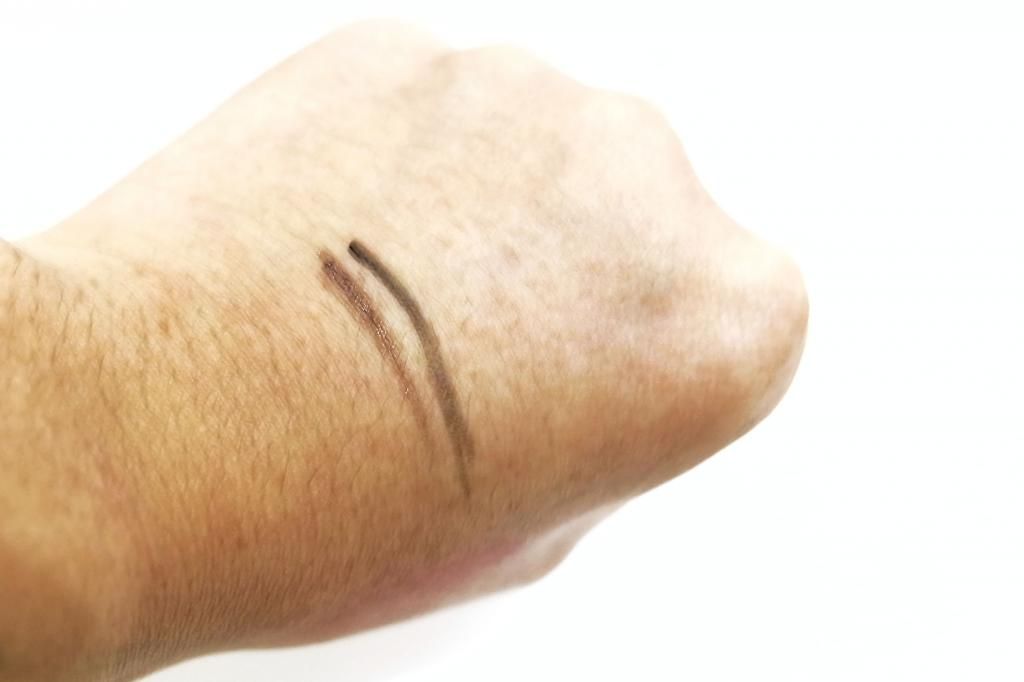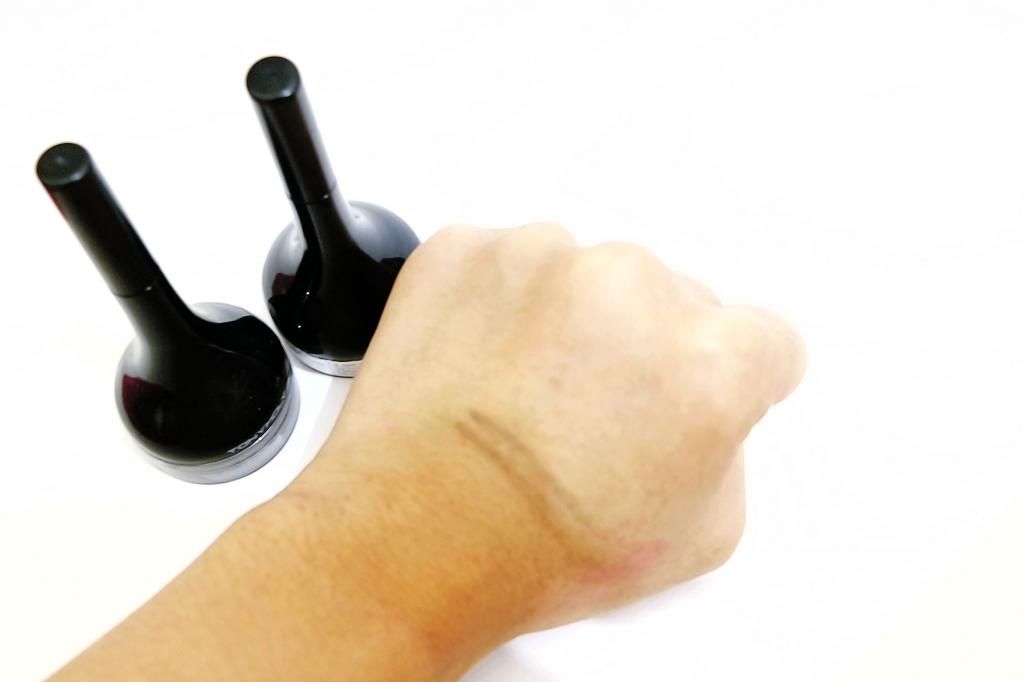 It last all day long but smudge a little bit since I have oily eyes but since its easy to remove sometimes I just need rub it several times as I rarely put eyeliner inside my daily make-up pouch and apparently it also waterproof.
Overall this gel liner not my favourite but I'd like to buy it again in another colour as it gave a good first impression :D
Vheii