SKII Wings of Change
November 30, 2015
November almost end and December is approaching. We're almost at the end of 2015, welcoming 2016 and obviously eventhough its still November some of us already made some wish list for this upcoming Christmas.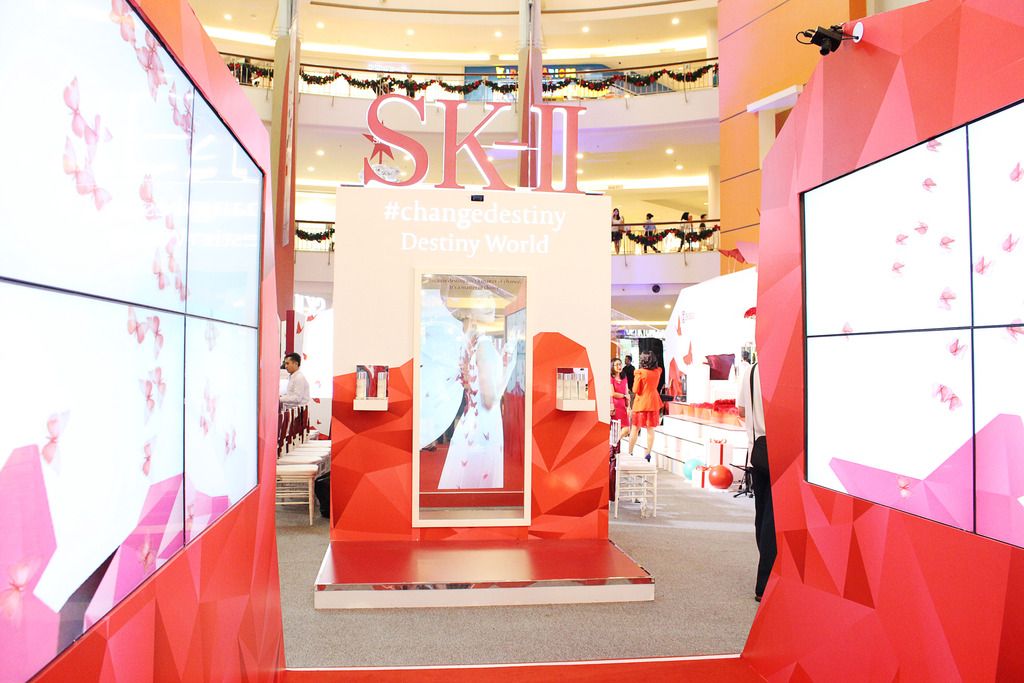 To celebrate this festive season, few days back I was invited by Female Daily to attend SKII Wings of Change event at one of the biggest mall in Jakarta. I knew SKII from eversince I was small and all I knew was its for mature women like maybe in their 30s until one time I saw Dominique Diyose as their brand ambassad

or.
She's a model that I once worked with during Jakarta Fashion

Week

and I adore her much on how she walk on catwalk, elegant face, fun personality and *ehem* sexy back. When I saw her as the brand ambassador it change my view of SKII. Domi was bigger than me like 2-3ye

ars and this means SKII target market was not women's on their 30s but 20s too!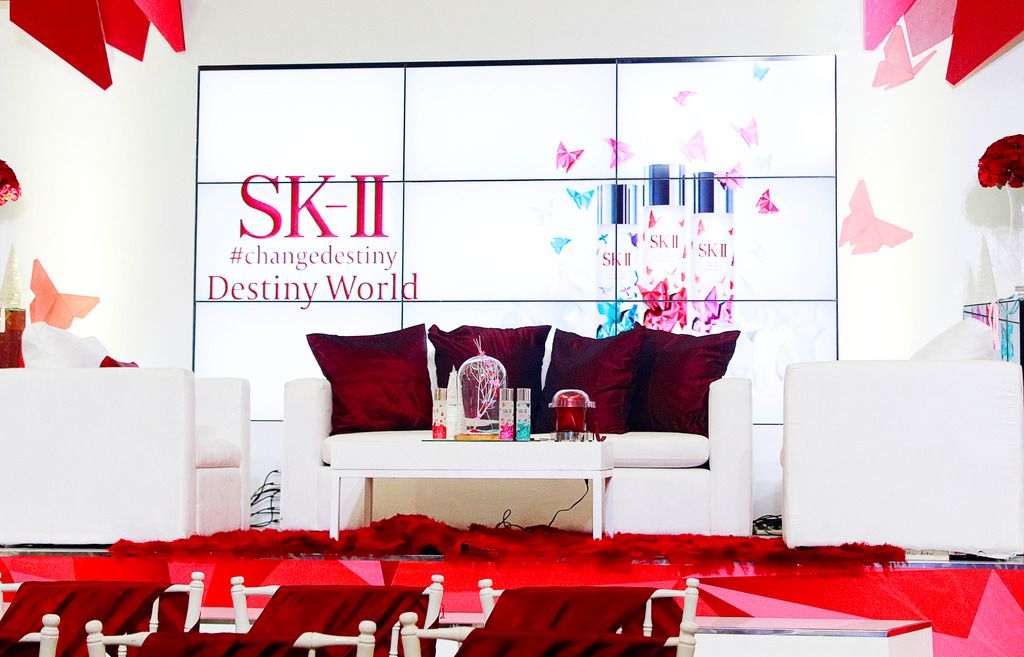 The concept of this event is to introduce us the limitted edition of their signature FTE / Pitera which each of the packaging represent modern women's personality. Not only bloggers, SKII loyal c

u

stumer and female daily members were also invited to this festive event. For first timer, we can also consult first with the beauty attendance and obviously in this event

we can have our skin checked by their famous magic ring!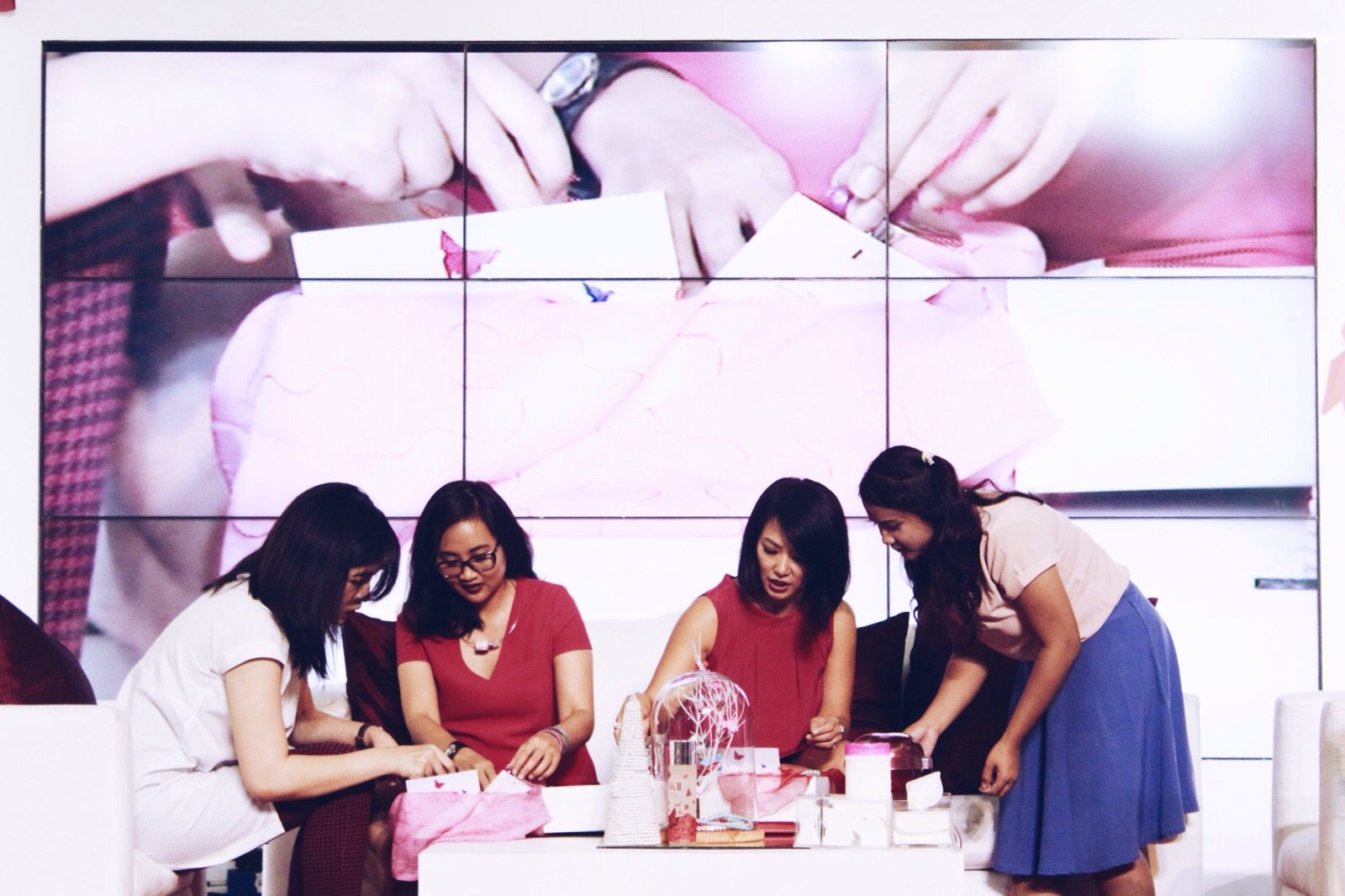 We're greeted by Amalia (Female Daily Beauty Editor) and Susan Bachtiar (SKII Brand Ambassador) sharing about what they like to share and received on this festive season. Especially for womens we prefer to be given a good set of skincare for our skin investment. Susan Bachtiar also mentioned that she would like to give SKII FTE limitted edition for her beloved especially each bottle represent different characteristic. And you know what? apparently this SKII FTE been on her investment for her current nice, supple and youthful skin! I think its

her

secret of her confidence

.
SKII FTE (Facial Treatment Essence) consist of 90% Pitera.
Pitera™ is full of vitamins, amino

acids, minerals and organic acids that work together to allow the skin's natural surface rejuvenation process to
function at its prime
.

SKII FTE also
act as skin investment. It claims that long term of usage can result in crystal clear skin and visible result can be see

n if we start from early ages like 20s.
The limitted edition SKII FTE use butterfly and humming bird to symbolize a strong women and able to control her own destiny. They combine it with their philosophy of beauty transformation to made it a perfect give for Christmas.

W

ings always related to change or transformation right? who knows we can get some mira

cle on this upcoming Christmas :)
In this 3 limitted edition of SKII FTE we can take a test of which our personality before we buy it

. Just as a symbol to represent us :)
Boldness : Red Butterfly
Buterfly itself represent grace and elegance. Combined with red, it represent a passionate women

.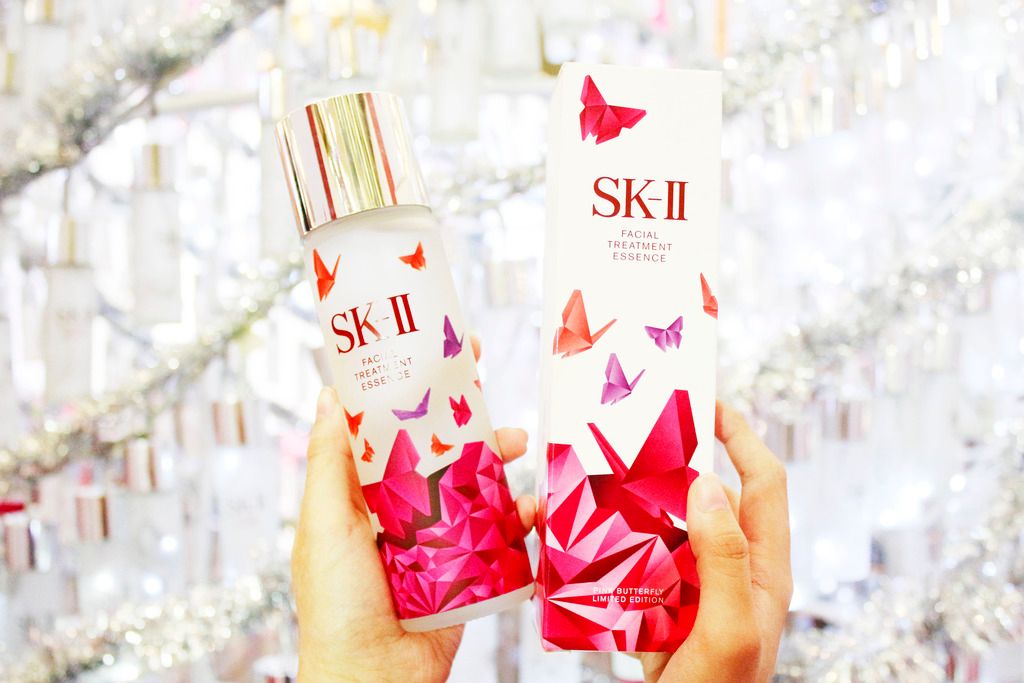 Encouragement : Pink Butterfly
Represent love and confidence. Best given to she who give you great care and warmt. According to Susan Bachtiar this is

the perfect colour to give to her precious friends.
Perseverence : Blue Hummingbird
Symbolize great courage and fearlesness. Recommended for she who has been work hard to achieve her dream and embrace changes. Guess what? I got this on my SKII Wings of Destin

y test!
Moving on to make-up demo by Oscar Daniel on how he was inspired by the 3 wings of destiny symbol but before that we're reminded on how its important to have take of our skin before applying make-up hence the BA give us some tips

!
Basically its about preparing our face so that no only its easier for the make-up artist but nice skin also means less make-up and what we need is just concentrate on t

he eyes area.
Since each person needs different kind of skincare its recommended to have a skin consultation with the BA

:)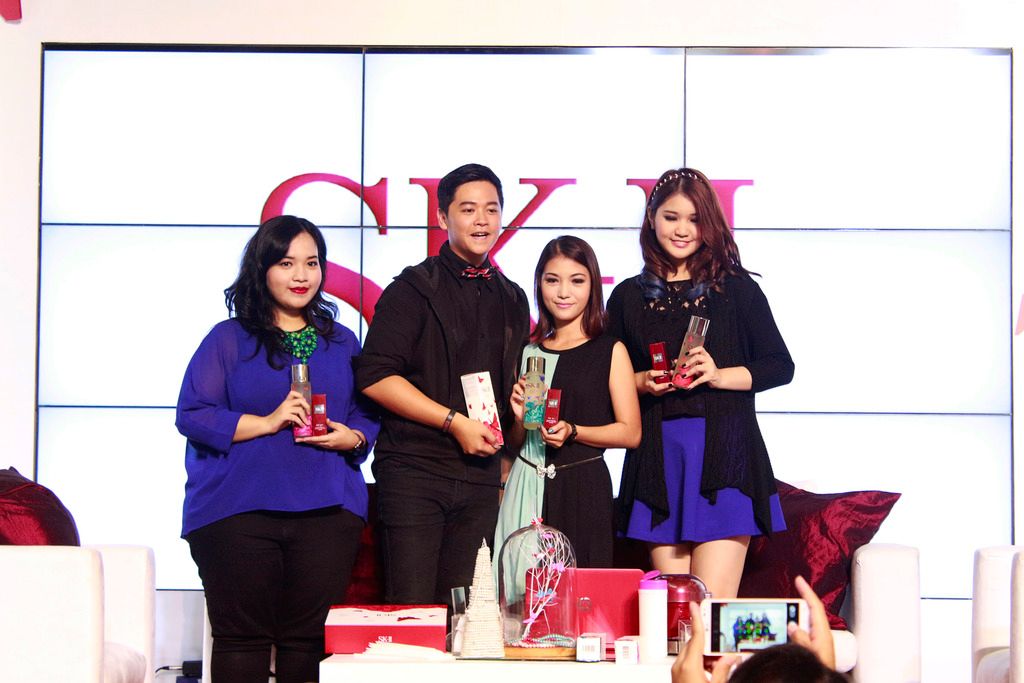 Voila!
Oscar Daniel with his 3inspired look of SKII Wings of Destin

y design!
Thank you Female Daily and SKII for the invitation. I got chance to see various kind of confidence in this event.

Surely it inspire me and motivate me to give my skin a good investment

:)
This Wings of Change Edition only available on limitted stock so be sure to grab it! Don't you think its nice to use a skincare with our colours / characteristic design on it? its also a nice give with nice meaning behind it for our be

loved one!