Laura Mercier Foundation Primer Hydrating
November 23, 2015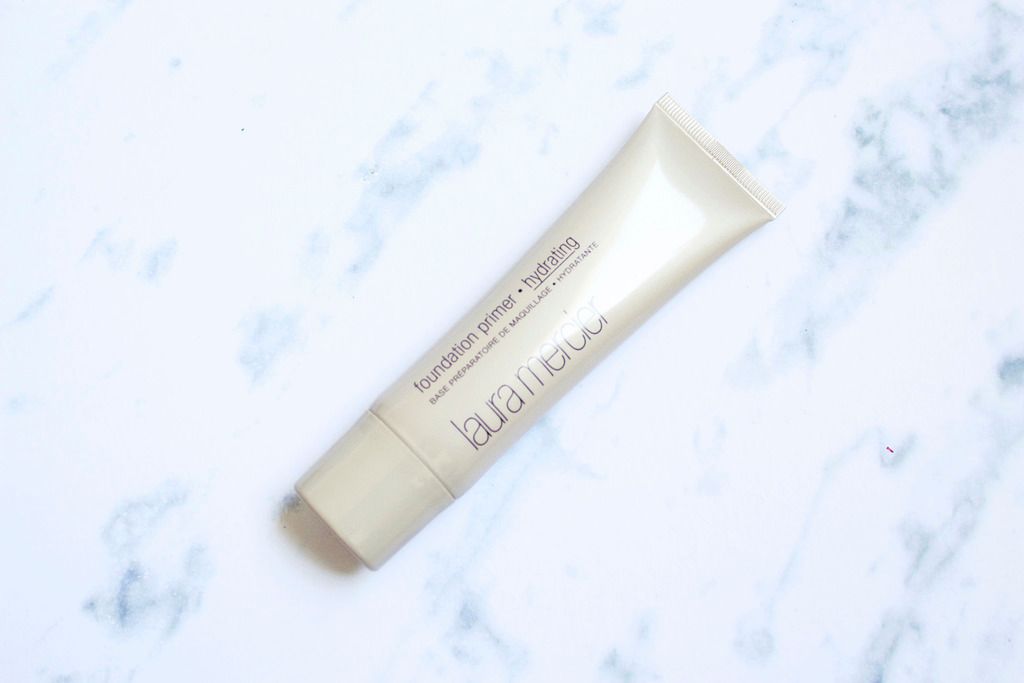 What do you use before make-up?
Obviously skincare, but after that?
whole day or even just for few hours,
evertime I use my Lancome Teint Miracle Foundation I never skip my Laura Mercier Foundation Primer Hydrating!
Simply because Lancome was so expensive that I want it to stay long :v *stingy chinese is stingy, lol*
So anyway, I knew this Laura Mercier from my cousin whose primer I used when I forgot mine in Hong Kong back then. At first I used it alongside with Armani's Foundation and it turns it hydrate my face pretty much whole day! except T-zone become oily. Having good first impression of it I decided to bought mine when I was on trip to Singapore las

t year.
At that time I d

id

n't own any foundation. My base make-up was BB Cream and obviously I didn't pair it with my BBC as I already plan to b

uy Lancome's Teint Miracle! Its on my must buy list from very long long long time as I once got its sample and got immediate crush on it!

The foundation glides smoothly on my face, match my skin tone, hydrate my fa

ce

and natural coverage. The downpart was it didn't hydrate me cheekzone which, drier than T-zone that's why I decided to pair this primer

with it!
OK, Th

at's my reason to bought it anyway, let's back to the product!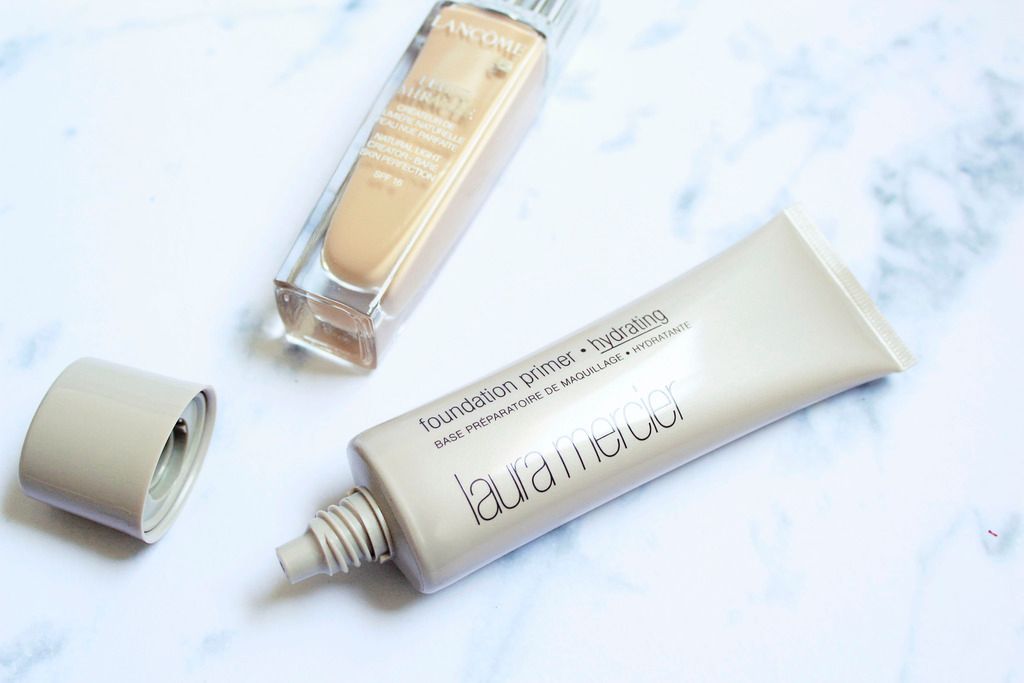 This Laura Mercier was my second primer product that I

owned

to be exact, first ever expensive primer, ha

-ha!
They got variety of primer option depend on what you need; Hydrating, Oil Free, Rad

ance, Primer.
I choose the Hydrating as its what I need for my dry skin. The scent got some alcohol in it which actually

major nay for me.

Texture was milky white and rich. It glides smoothly on back of my hand and so does on my face. Although it kinda sting my face when it touch the dry part. Like, small heat se

nsation? LoL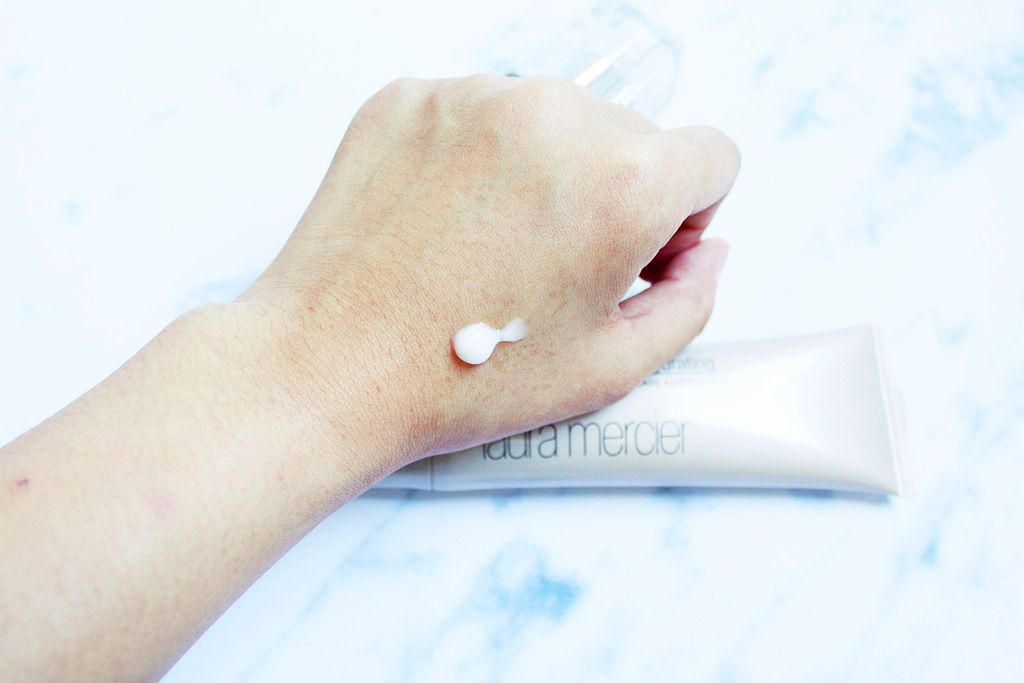 What I like most from this primer beside it hydrate my face (and goes well with my Lancome Teint Miracle Foundation) it helps my foundation perform nice coverage and stays much longer than

before.
Best part, I usually don't

use any powder / compact after my foundation!

Although after few hours my T-Zone becomes oily, I just need to use some oil removal paper to absorb it and do a little touch up

using compact

, voila!
So far this is my HG foundation primer and will I repurchase it? why yes! I works best on me. Nice foundation result and didn't break my face (except my wallet but its a nice investment,

IMO)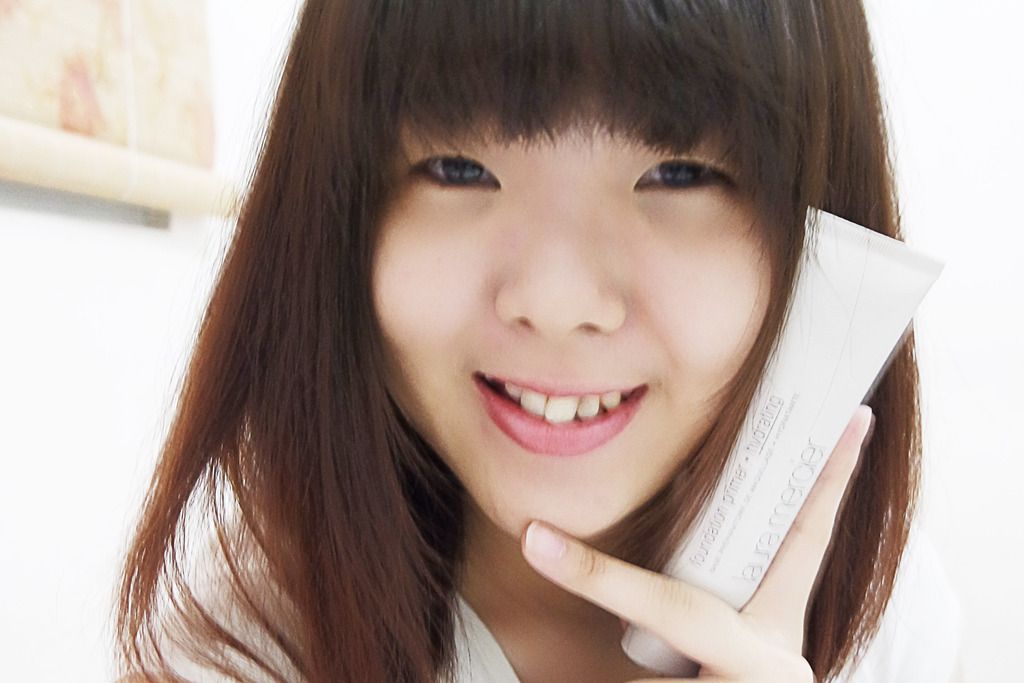 So, What's you HG Primer? :)
Vheii