Cathy Doll Silky Smooth Stocking Cream SPF58 PA+++
July 24, 2015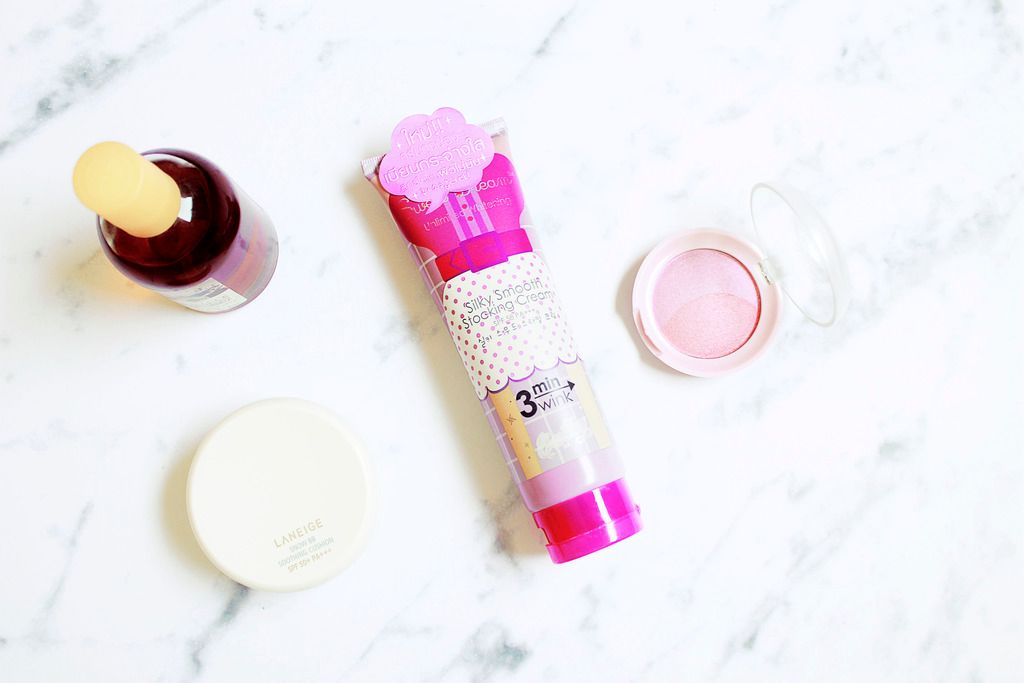 Just like I said before on my previous entry, I am so extremely care about brightening my skin. Not only applying sunscreen on it but I also use product that can help me to achieve it. Obviously the one that didn't dry my skin!
So its about, last month I think? when I met my friend I saw Cathy Doll booth on weekend market at the nearest mall. I've been so curious of it since mylovelysister has review their product many times and to be honest, I kinda doubt the product claim as the packaging looks so cheap but one day I saw good before and after result on their blog and its trigger my curiosity even more! and since I'm too lazy to order online, buying it offline from their official booth was a good option at that time!
Cathy Doll Silky Smooth Stocking Cream SPF58 PA+++, just like it names, contain SPF58 which was quite new to me as as far as I know SPF last number supposedly to be zero. Beside that, it also claims to make skin brighter in 3min just like wearing stocking! Quite an instant result, eh?
For ingredient itself I can't share quite much and can't find much too on google but something for sure, its not for face. Only hand and body.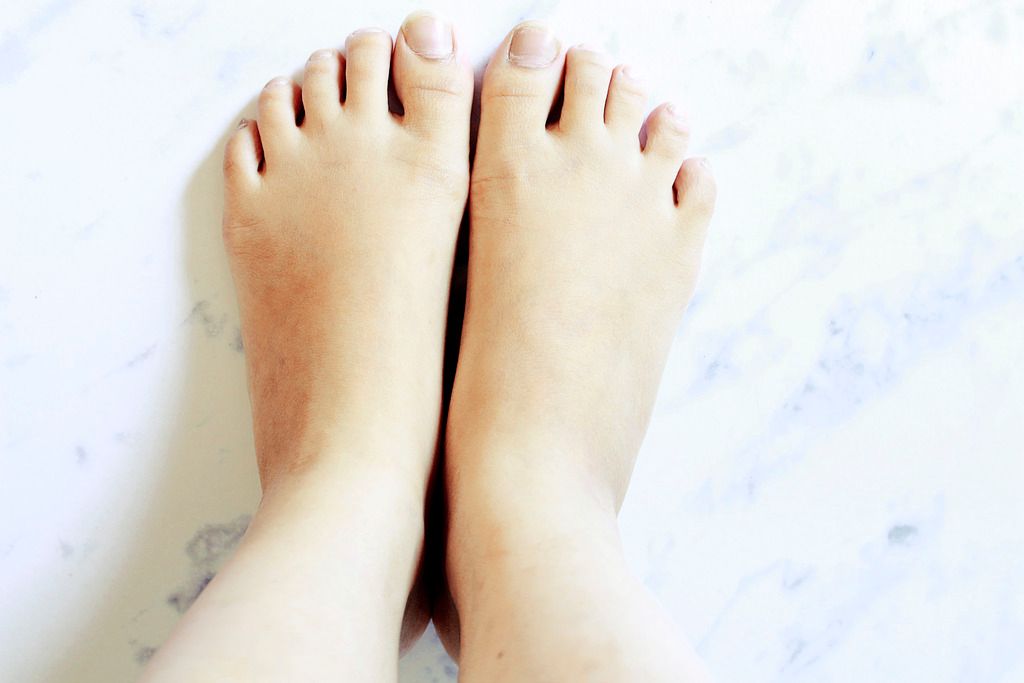 Above as you can see (if you see it carefully) I have this uneven colour and even left and right was different. Since I wanna make a before and after comparison for my future reference I only apply it on me left leg for like 10days. I did it on purpose to see whether it works on my or not after 10days. If no, then no reason for second purchase, right?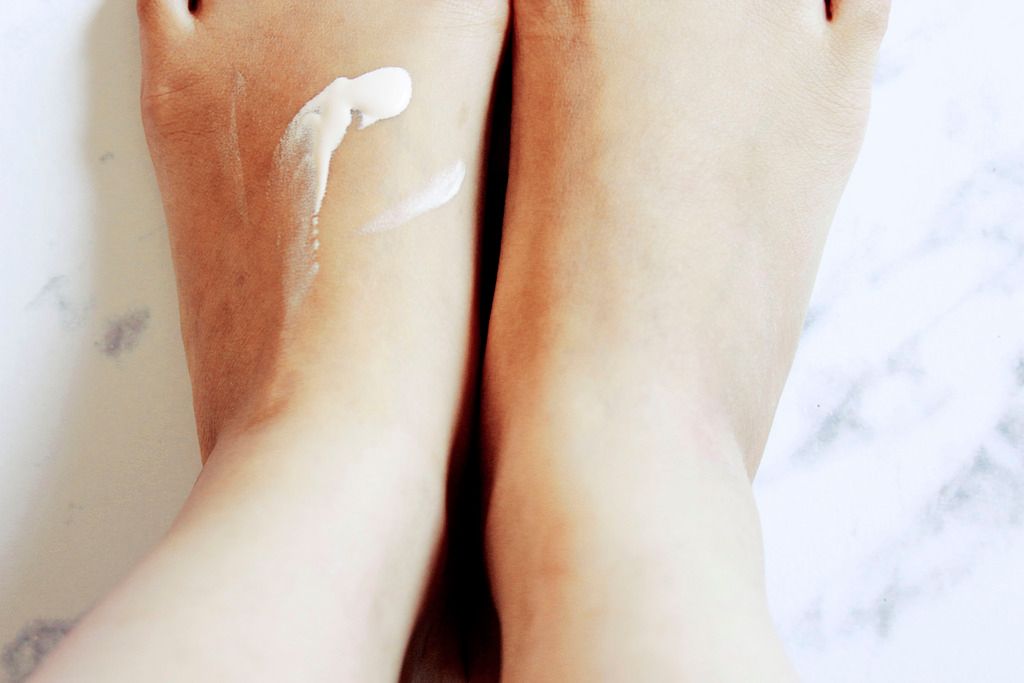 The texture was oily foundation like and colour wise, so light la. Maybe MAC NC15? My impression when I apply it was not really good. As it kinda sticky and oily but after few minutes it blends well with and smooth, just like it name!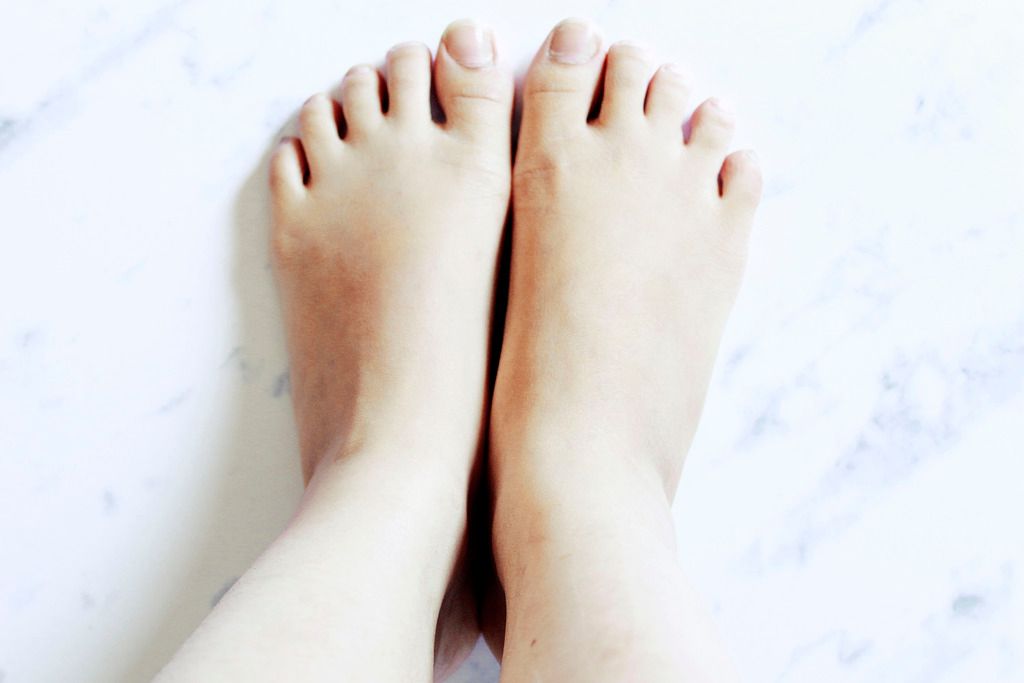 After pic of application, as you can see my left leg was slight (very slight) brighter than right especially near the toes area. It happens everytime when I apply it!
Oh! almost forget to mention. If you have darker skin than mine (or, like my knee) you might find it unappealing on you as it give an ashy result!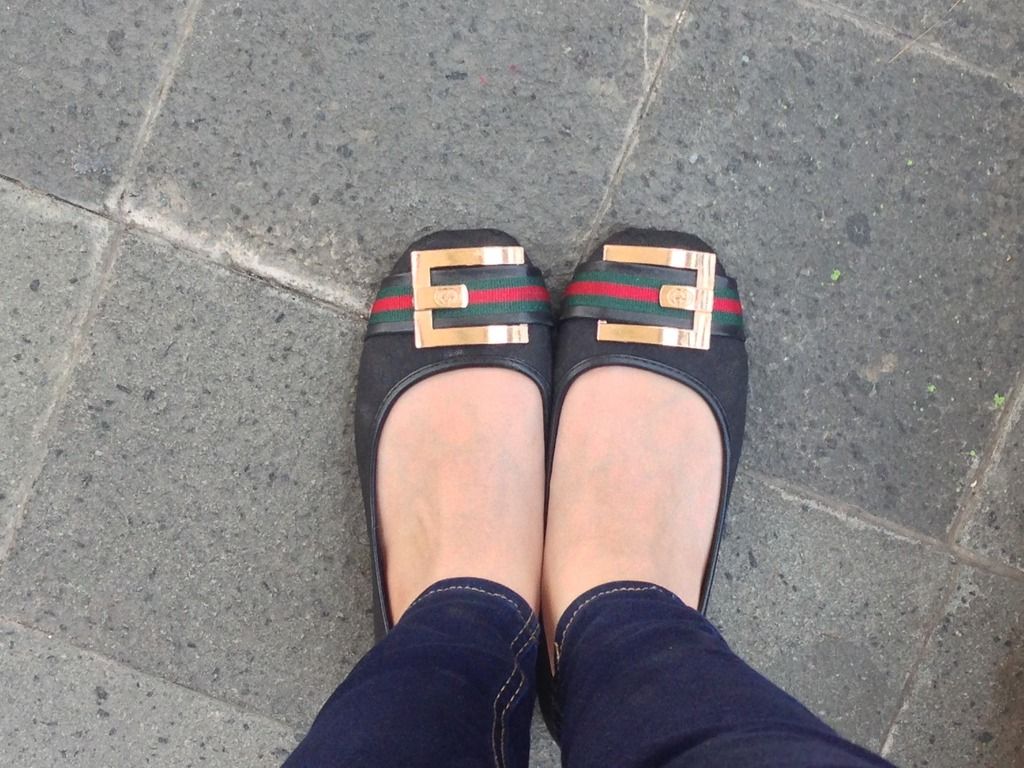 On day 10 I try to apply on both of my leg and doubled the layer, and as you can see it becomes effin white especially my left leg --a even my friend wanna buy this product online la!
There's one time when I don't go out at all and didn't apply any of it and apparently (especially my left leg) still brighter than before but not as bright as when I apply this cream. So I think this Cream quite works on me if I apply it diligently!
At first I thought from price wise IDR 165.000 was quite expensive but after I saw the result on me, I got no complain at all except to renew their cheap looking and unpromising packaging! Its so sad, no? good product but just because of wrong packaging people didn't really pay attention to it!