Hada Labo Hyaluronic Acid Lotion + Milk
July 31, 2014
On this post, am gonna introduce my Holy Grail for almost 3years! 2years 8months to be exact. I remember the
first time I used this product was during my freshman year of college.
Its Hada Labo Hyaluronic Acid
Knew this product from cheeserland.com, Xiaxue and the list goes on. It been a boom already among the international blogger. When I did my research and surfed through some Japan's magazine such as JJ and VIVI, apparently its the "it" product on Japan and Hong Kong too.
It claimed as sold every 3sec, gaves you a mochi-like skin and hydrates your skin at the same time.
Bought my first Hada Labo when I went to Hong Kong. Both toner and lotion. Amazingly I haven't repurchase it since a drop or two is enough on me.
Packaging wise, I don't have much comment came in plastic tube and IMO, quite fit the image of drugstore product. Personally I prefer white simple minimalist packaging but works rather than cute one but meh. It came in open-then-pour packaging which I find very common. I usually use my hand to apply it on my face. Since I bought it when I was in Hong Kong and its the original version of Hada Labo, I can't talk much about the ingredient LoL. But what I'm sure of is that the one in Indonesia contain different with the Japan's cuz I had breakout when I use the Indonesia's one :/ (and bigger size too!)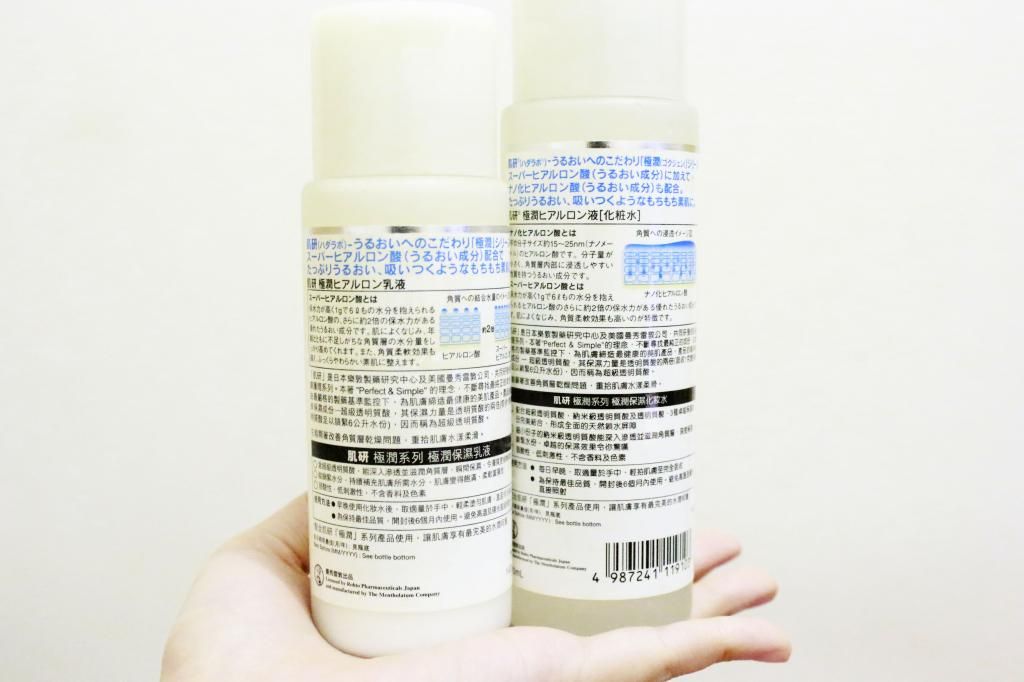 The lotion came in transparent water like texture (or maybe it is water? Haha!) while milk. . . just like a milk LoL. My fav part is that both were fragrance-free! From what I heard the lotion works as a pre-moisturizer. It boost the skin's water level before using the milk a moisturizer. Put it simple, the lotion prepare our face to absorb the milk better!
Both were very watery and needs time to absorb especially the milk. Recommended method was patting until it fully absorb and gave a bouncy-bouncy result (IMO, more like self-slap LoL)
I need only a drop or two for my face. More than that it made my face oily instead of hydrates it. But overall this still my HG product. I use it as a moisturizer during day and night and the hydration claims works on me! and so does the bouncy feels. The only down part of this was it only boost my face water level like maybe 40%? I mean, I still need a face mist after 4-6hours (4 if I stay on air-conditioned room all day) but among all my moisturizer this was the best one although I used it on and off cox I'm too lazy or exhausted sometimes LoL. It also calms (not cure. I apply another product to cure my acne) my breakout when I'm on period or when I used the wrong face product. Nice S.O.S for sensitive skin. Amazing huh?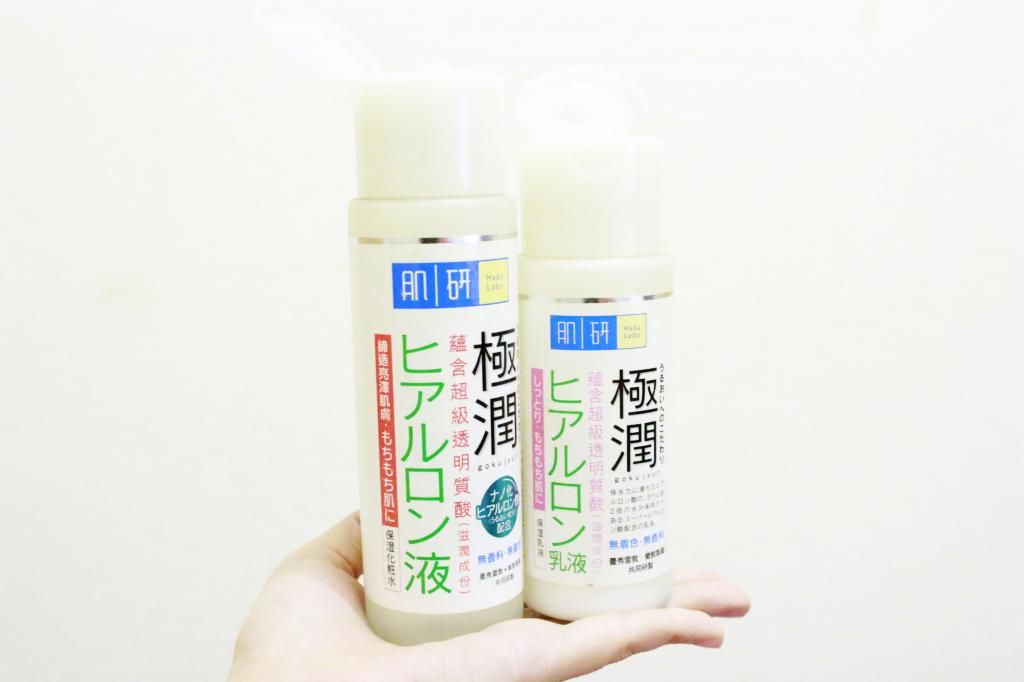 Couldn't find the replacement yet up till now and gonna repurchase it for sure as the price quite worth it! CMIIW, its under HKD 100 ^.^/
So happy that most of Japan's product that I purchased proved what it claims! XD~
So, have you found your HG moisturizer? :3
Vheii