Holika Holika Jewel Light Blusher - #01Sweet Pink
May 10, 2013
When other had try their Holika product, guess what? Its my first time! and this one was my first blush that I bought this year LoL, but better late than never, no? Let's just say that I'm too overly picky about things that I bought
When it comes to everyday make-up I prefer something that natural. Even if I use a blush, its better that its not too significant, like natural cheek colour fine with me
So, here's my pick, Holika Holika's Jewel Light Blusher in Sweet Pink!

It came in a clear sleek rectangular plastic packaging with white printed jewel and star hanger like decoration (remind me of kids' toys make-up #runs but its ok I think since the price itself were cheap lol). On the back side of it, we can the the product detail and information like manufacturing date, made in where and the code/colour series. Since it was small in size (smaller and on the same thin level with my Blackberry Gemini LoL) this count as my make-up pouch member! Sadly its not provided with brush so usually I just brought my another blush that had small brush on it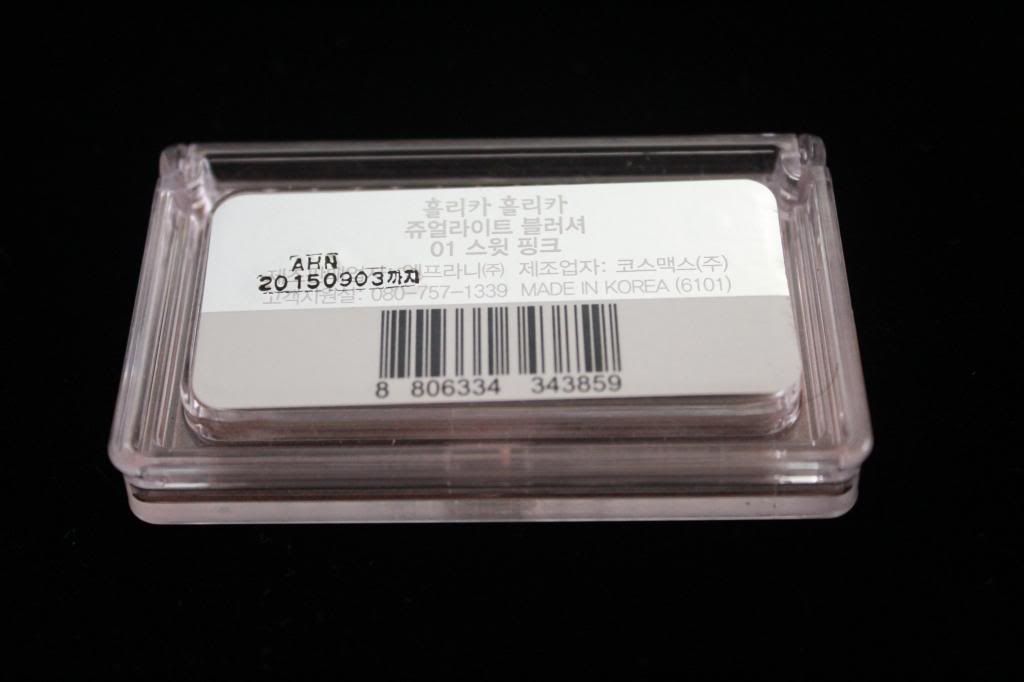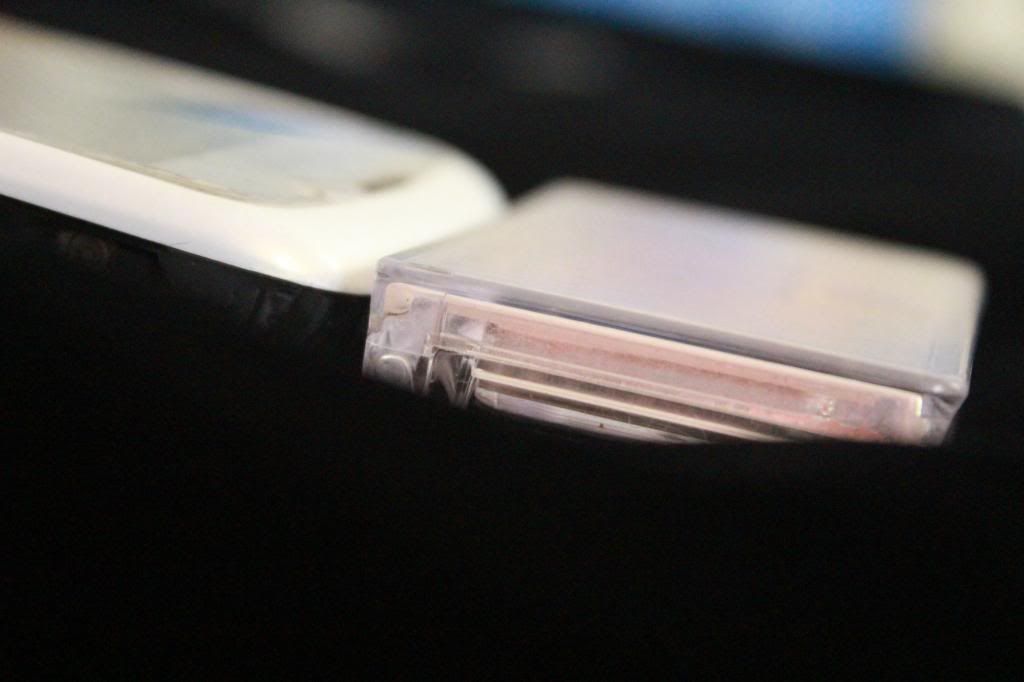 As for the texture its quite powdery, just a few swipe even using small brush can cause a mess in which in my opinion "whadda waste, meh!". Anyway, what's interesting was just like its' name Jewel Light Blusher. Even the blush were carved into rows of repetitive jewel shaped
without flash (and whoops! I damaged the carving with my finger! naughty me X( )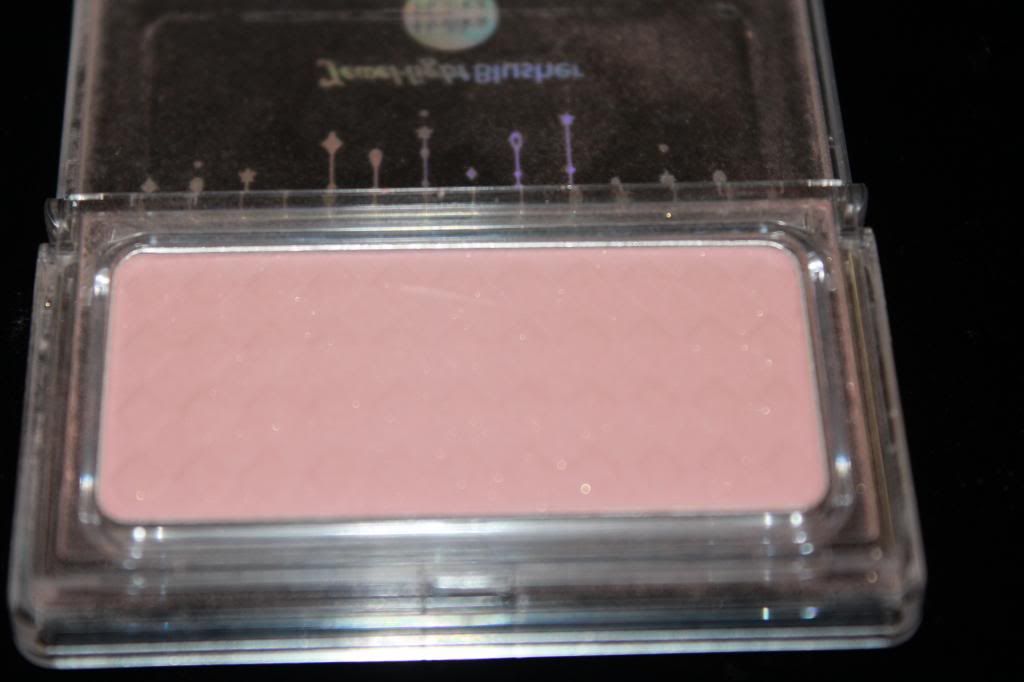 And as you can see from the with flash picture, it contains little bit of shimmer. But worry not, those shimmer not annoying at all as its not pigmented, but sheer, light! plus the colour I choose in more to pastel peach rather than sweet pink --'' the staying power not too good. Imagine it la, I've done my make-up from home and when I arrive at some venue/place (around 1hours to 1.5hours) it fades O.o not totally fades, its still there until I got back home and turn-out I like it as the colour torn-out more natural, it almost blend with my foundation/BBCream wtf
swatches on fingers without flash (so sheer, no?)
swatches on fingers with flash
After having an obsession with lipstick now I collect blush! If you read my previous post about Hong Kong Haul, I bought 6 blush!! start being coquettish again I guess, LoL any blush recommendation?