Makarizo Texture Experience in Black Chocolate (Shampoo&Conditioner)
April 04, 2013
Do you know that actually I'm a very big fans of Dark Chocolate? especially the more than 70% chocolate concentration. It somehow creates good mood for me, relaxed my mind and what happen if you can use on your hair? Makarizo make it possible for you! I've been their Black Chocolate fans since high school and believe it or not I only use their product to massage my head (even I brought it to my usual saloon). I even wrote the review about it, you can read it but mind the lack of everything, I think that's when I just start blogging and now I'm back again with another girls' best friend review! this time, the daily basic product, shampoo and conditioner
Available in 250ml both the shampoo and conditioner share the same strong sweet chocolate scent that in my opinion not nauseous, its addictive according to my friends who dislike sweetness (like, for real, she smells my hair whenever I'm next to her --a). It came in very simple cream pump packaging completed by the unique some sort of on-off switch like. Its so travel friendly as we can shift left side to lock, rather than the usual pump which not equipped with these kind of function. This product stole me not only by the scent, hah!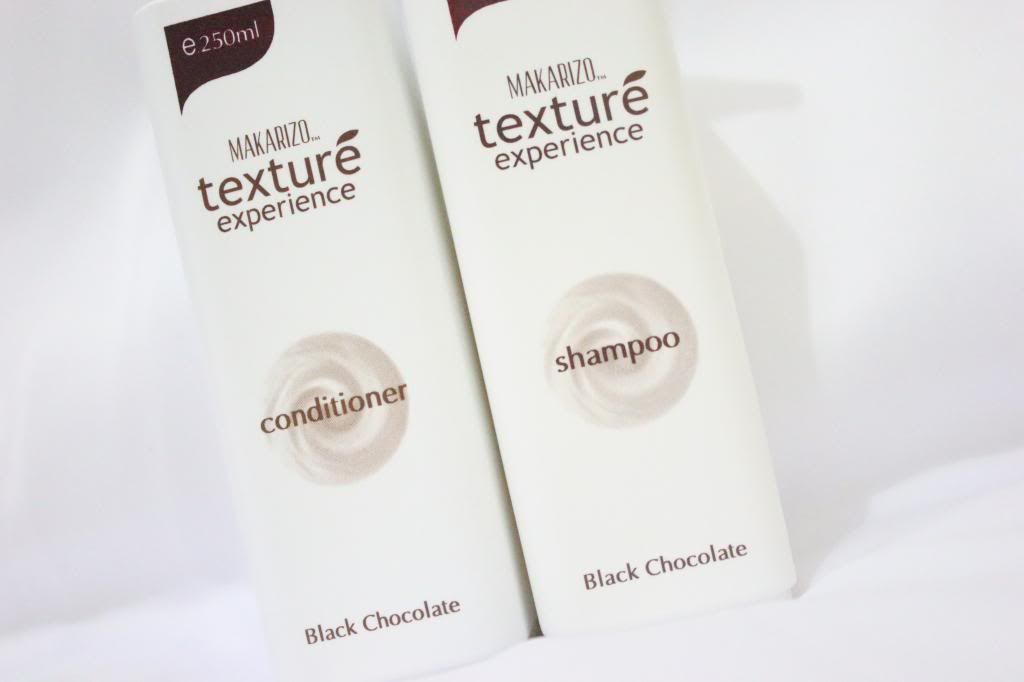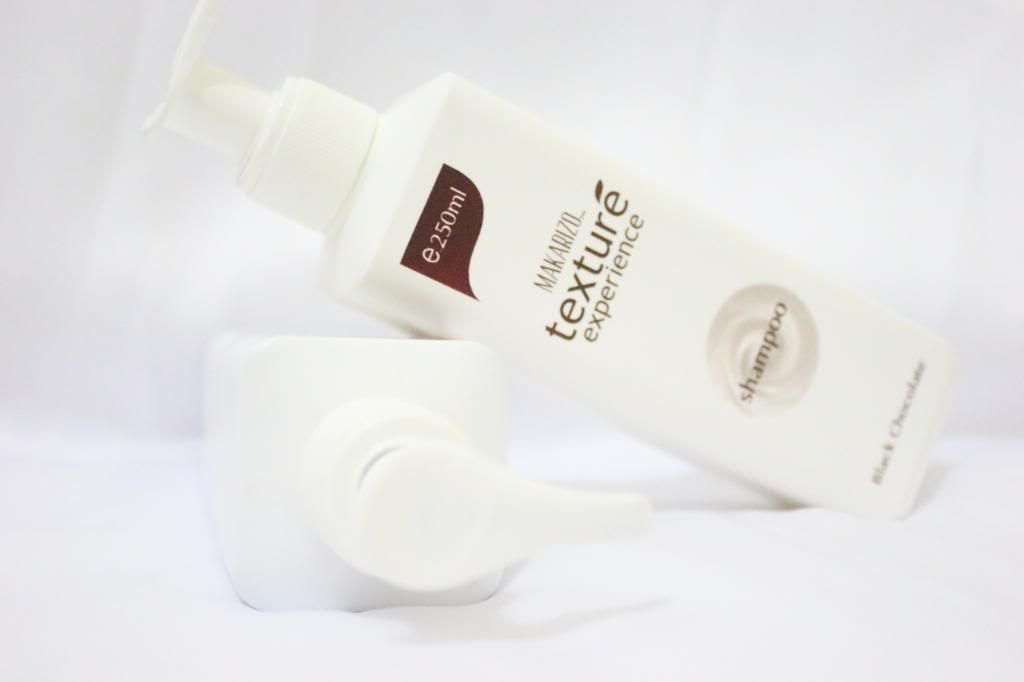 ________________________________________
The shampoo came in clear coloured liquid, reminds me of the baking ingredient called vanilla essence while the conditioner came in concentrated melt-chocolate (yum!) colour . It do contains cocoa but sadly, CMIIW I spot perfume and silicone (cyclomethicone) there which as far as I know it makes our hair looks drench-like (lepek). Luckily its quite easy for me to prove how far it makes my hair oily and drenched, I don't wash my hair everydays like the most people yet, I wash it 2-3days once because of my hectic deadline. Well, in my opinion its like your regular shampoo for normal hair. It doesn't drench my hair in extreme level like my previous shampoo (argh!) I think its normal, it makes my hair looks oily and drench when I don't wash it for around 3days (can't stand 4days. Doubt there'll be any shampoo that can give saloon-like hair until 4days. Its Jakarta!) Even though I rub it for times, it doesn't produces lots of foam like what I used to know which made me insecure when I first use these maybe because it claims to use natural ingredient (and hence because of lack of foam I pump it 3-5times for my almost waist length hair). I'm afraid that whether or not I can really clean my hair but it ends up,less foam, no problem LoL.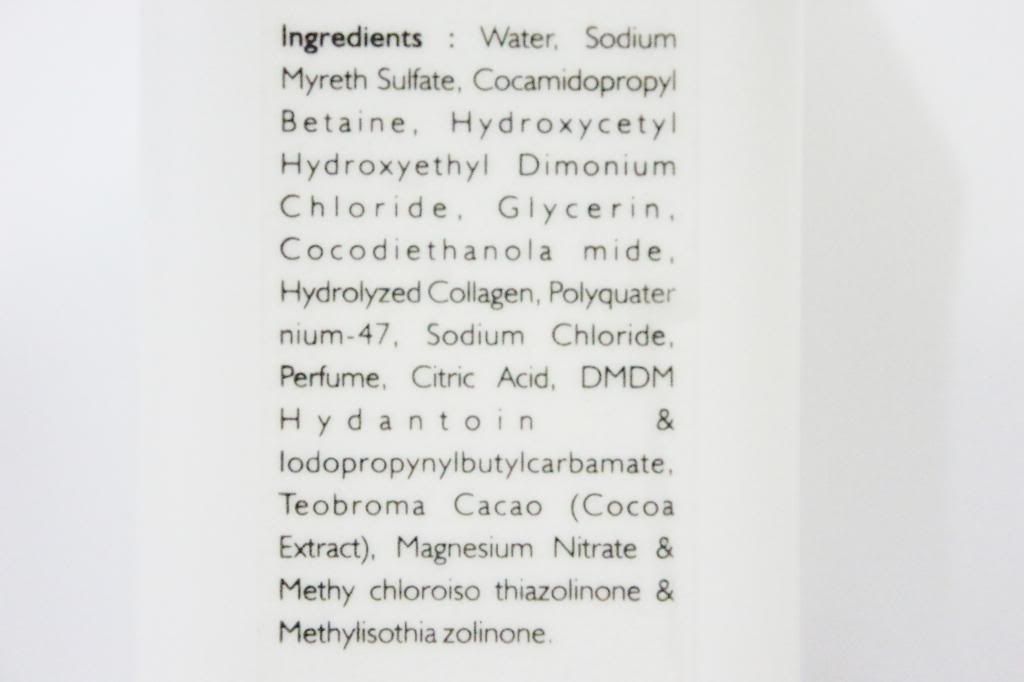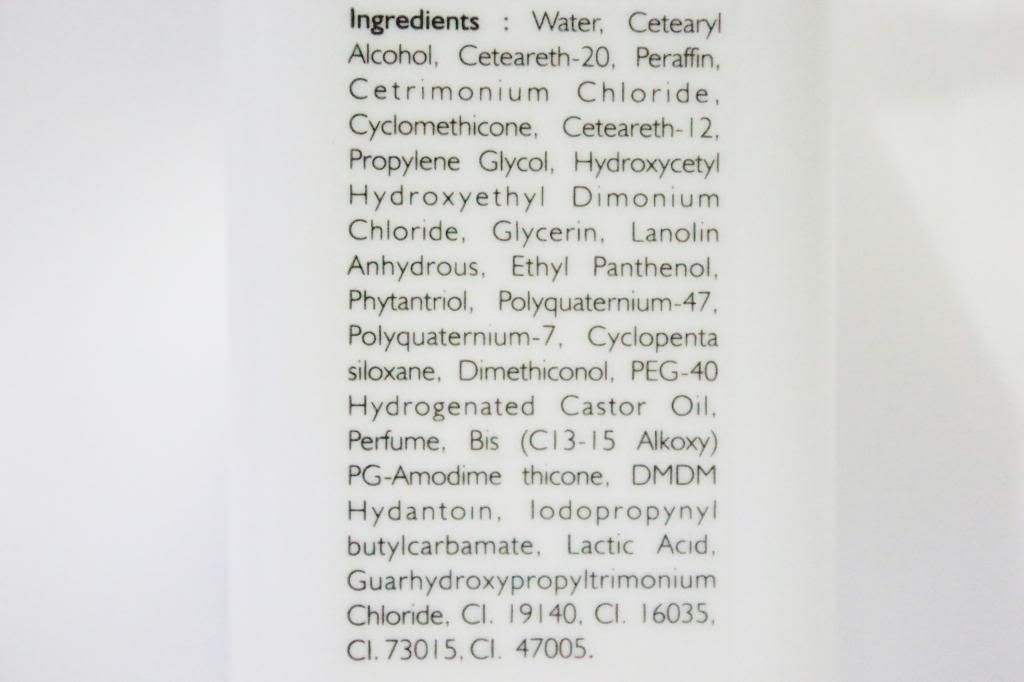 ________________________________________
Its been a week since I got and use this product and so far, in my opinion its suitable for normal hair type. Mine were damaged, since I coloured several time, tangled here and there, the oh-not healthy schedule that make it even dull and dandruff because of my previous' shampoo! but since I use this product I do feel that there's a slight improvement, not much. The most important, no dandruff! still tangled but at least when I use my comb I don't need my hand to help me to separate the tangled hair which mean it soften and moisturized my hair (at last, a little healthy hair). As for the scent? undoubtedly, stole my heart, it last for 2days and not too much like the hair massage. So far the most product that I love from Makarizo were their texture experience and rebonding!
Actually although it improves my hair condition a little, the reason why I still use it because of its' intriguing scent. I never bored to mention this but really, chocolate boost my mood, especially when I'm so tired. From picture above you could see how much I love it! and yes I bought the cinnamon coffee since the staff told my it suitable for my hair condition! just wait for the review, folks. It gonna takes time ;)
Thanks for reading!
PS :
Tulisan ini dibuat untuk mengikuti lomba Blog dari www.makarizo.co.id dalam Rangka partisipasi Event MAKARIZO Hair Fashion Festival, Salon tour Indonesia (STI) 2013